CUSTOM FRAME
STUDIO
Enjoy quality, custom framing with the same exacting care you expect from Ethan Allen.
Upload Your Own Photo
Family portraits, wedding candids, scenes from your travels—if it's dear to your heart, we can ensure the memories last.

START YOUR UPLOAD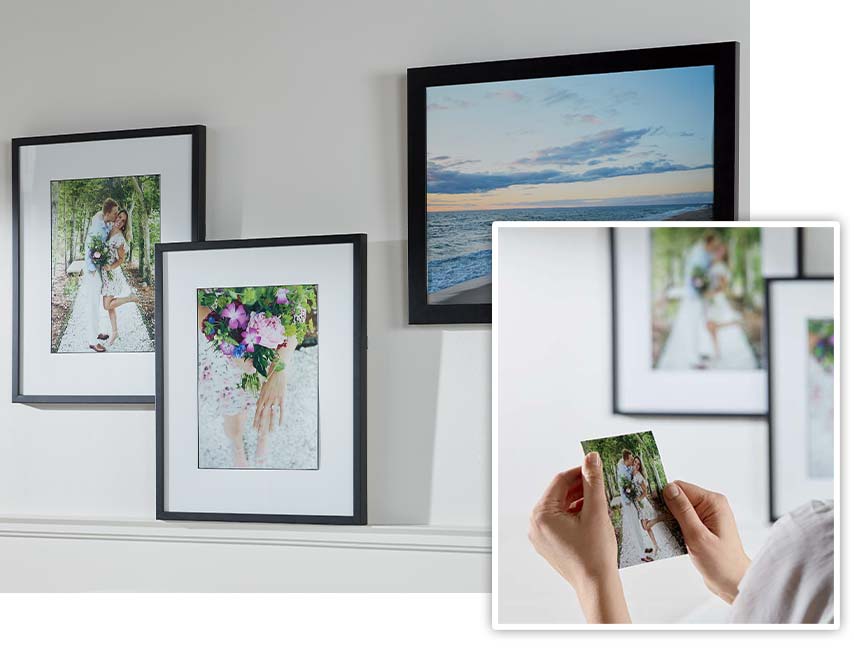 *for best results, minimum image size should be at least 2000px x 3000px
Select from Our Artwork
Pastoral scenes, abstract designs, antique reproductions—if it speaks to you, we can make it sing with your style.

begin building
Follow your (custom-framed) art's desire
Use framed artwork to make a stunning, large-scale statement, or combine multiple pieces together to create your own gallery wall. Ethan Allen's framed art collection is commissioned from artists and photographers who have a reputation for quality and dedication to their craft. You'll find framed art prints, printed in vibrant giclée inks, many with added embellishments, like metallic accents or papercraft touches. You'll also find classic black and white photography, ranging from sweeping landscapes to close-up studies of the art of everyday treasures. Each piece of framed artwork you receive from Ethan Allen passes through the hands of our master framers who craft each frame and add mats, pen lines, bevels, and other embellishments to make each piece truly special. It's a gift for your soul—and for your space. Shop Ethan Allen's framed art prints today!