Quality & Craftsmanship
WE'RE PROUD TO MAKE ABOUT 75% OF OUR FURNITURE IN OUR OWN NORTH AMERICAN WORKSHOPS
By taking the lead on designing, developing, and delivering everything we make, we can safeguard the quality of our products from start to finish.
UPHOLSTERY
From cushions adjusted by hand for perfect shape and positioning, to upholstery, in fabric or leather, cut, sized and customized for a flawless fit, our passion for quality and style are felt in every detail.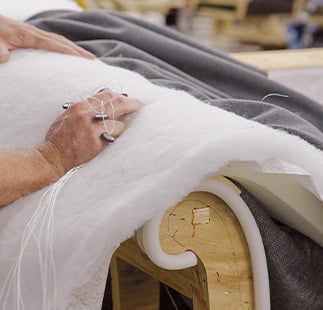 FURNITURE
Many of our iconic wood pieces are still handcrafted in our own Vermont workshops, where master woodworkers use traditional techniques handed down for generations, applying each wood finish by hand.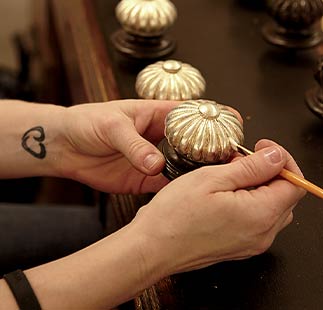 LIGHTING
Our artisans utilize skills passed down through generations and specialized materials unique to their regions. From solid brass sockets, to handmade shades, every piece is a marriage of form and function.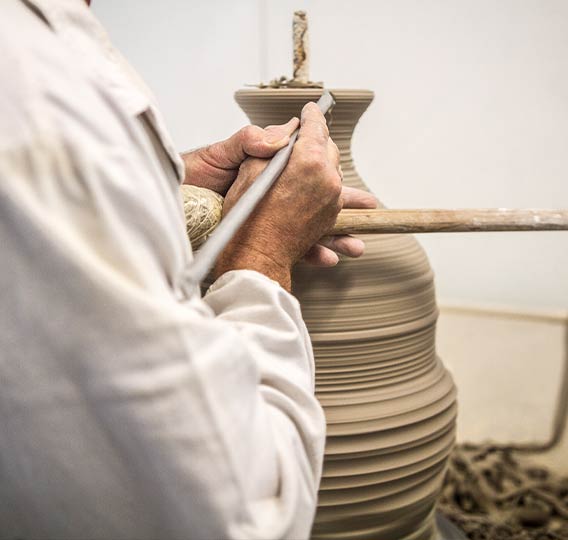 ARTWORK & HOME ACCENTS
Hand painted, hand sculpted, hand finished—hand craftsmanship shapes everything created for Ethan Allen. Many of our artisans apprentice for a decade just to perfect their techniques.
RUGS
Our area rugs are hand crafted by artisans, who deftly weave, or hand knot quality materials into detailed patterns, using time‑honored practices. For other rugs, we work with trusted, expert vendors.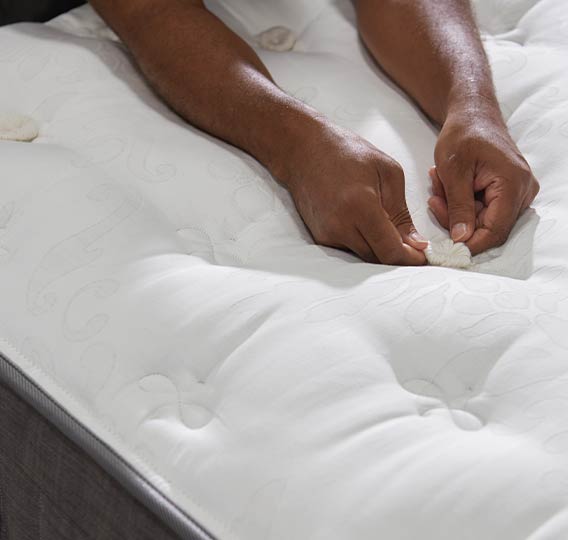 MATTRESSES
For three decades our superior mattresses have been bench made and fashioned from the most comfortable materials. Select craftspeople oversee hand tufting, placement of support and comfort layers, and the construction of foundations.